What is fat grafting for men?
Our Los Angeles fat grafting at its simplest interpretation means taking fat from areas where it is unwanted, and moving it to areas that you would like to enhance.
Most men want to look big in certain parts of the body such as the calves, biceps, triceps, and shoulders, but slim and toned in the hips, waist, and stomach.
Dr. Sayah in Beverly Hills uses state-of-the-art, cutting edge technology to sculpt and define the upper and lower body, giving you the ultimate masculine physique that you may have been unable to achieve through dieting and exercise alone.
simply males
Augmentation of the pec
muscles using chest and abdominal fat
In this case, Dr. Sayah will harvest abdominal fat as well as fat from the chest area, purify it, and then re-inject it into the pectoralis major muscles to create the appearance of greater definition and robustness.
Augmentation of the triceps
and biceps using arm fat
During this treatment, Dr. Sayah will extract excess fat from the upper arms and then sterilize it and inject it into the bicep and tricep muscles to create the impression of fortified muscle groups that are impressive in size.
Deltoid augmentation
Strong, powerful shoulders are the hallmark of an attractive male physique. Dr. Sayah use liposuction to extract unwanted fat from the belly, hips, waist and chest, and then re-injects into the deltoids to bulk up these muscles to a more appealing size.
Calf augmentation
In West Hollywood and Beverly Hills, Los Angeles, the weather is beautiful all year round, so it's natural to be concerned about the look of one's calves when wearing swimwear or shorts. Dr. Sayah can harvest fat from areas of the body where it is undesirable, purify it, and then inject it into the calves to achieve a more chiseled, toned look that appears balanced with a muscular upper torso.
Toning of the rectus
using abdominal fat
Here Dr. Sayah extracts unwanted, excess fat from the belly, which slims and tones the midsection. He then purifies and sterilizes the fat, and finally injects it into the rectus abdominis muscle to create a more statuesque aesthetic.
Dr. Sayah is amazing! He is professional, kind and skilled. He listened to my needs and I am very satisfied with my results. His staff is incredible as well. I feel right at home, they are truly the sweetest people ever. I will be a lifelong patient. 5 stars!
- Natalie H.
get
started
If you need assistance and don't see the resources you need on our site please do not hesitate to call us at (877) 260-7711.
How long does
fat grafting last?
Fat injection is a sustainable, long-lasting procedure! Research studies have shown that about 50% of your injected fat survives, while the remaining cells are resorbed. The percentage of fat you retain in your various areas such as the pecs, arms or eight pack can be improved and enriched with your own stem cells.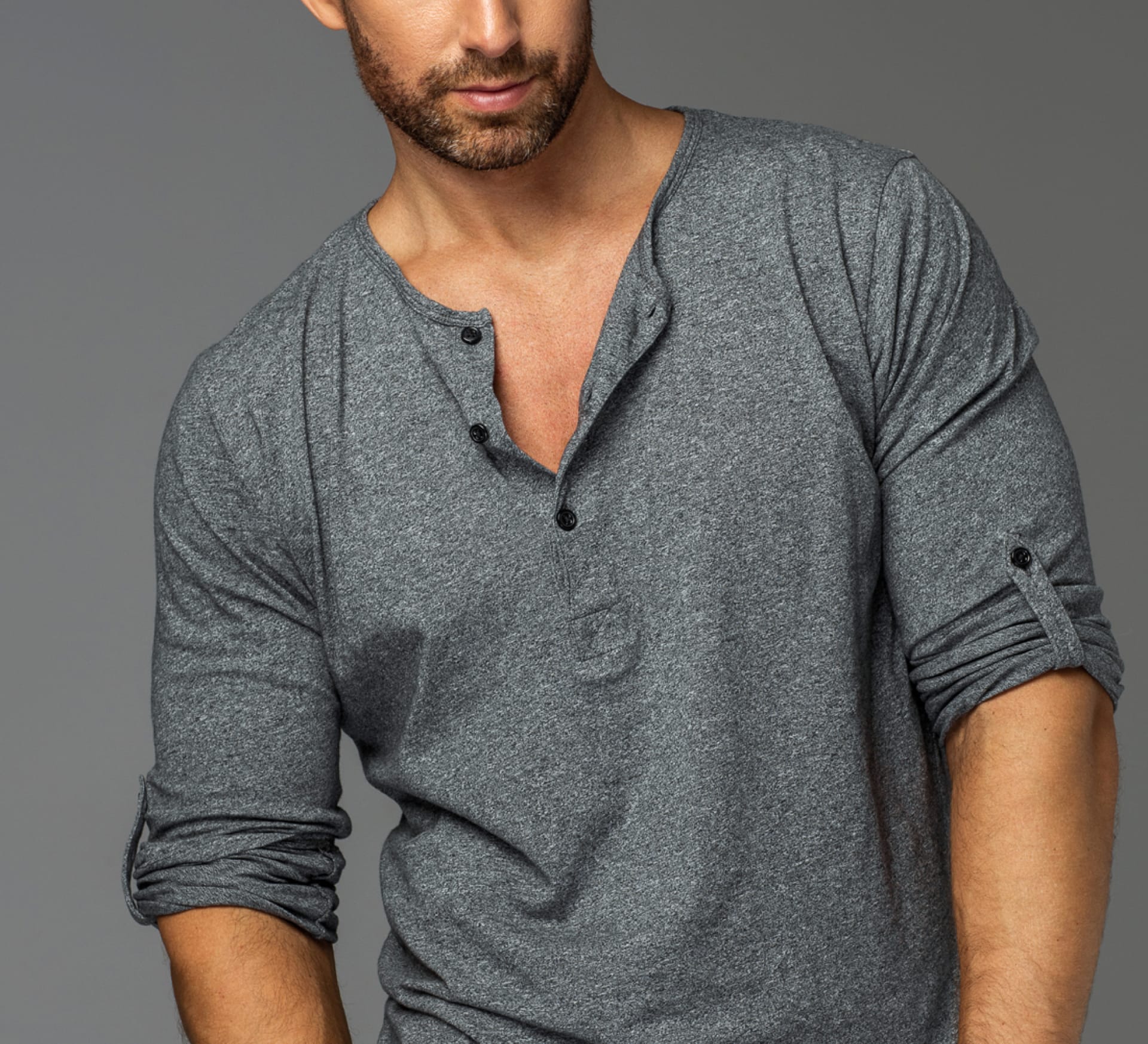 What are some of the key
benefits of fat grafting for men?
No allergic reactions – Our Los Angeles fat grafting relies on fat taken from the patient's own body, and therefore presents no risk of infection or a negative reaction.
Sustainable results – With artificial fillers, the body will eventually need more to maintain the same results. Fat transfer has a much longer-lasting outcome, and also appears far more natural than its artificial counterparts.
Improved appearance of the skin – Fat transfer can leave the skin looking far more radiant and youthful in addition to its augmentation benefits.
Who makes the best
candidate for fat grafting?
There are a few requirements for clients who wish to undergo the fat transfer procedure. Patients must be non-smokers, in good physical health, and they must have realistic expectations to improve their appearance rather than to achieve a "perfect" image. Additionally, the patient must possess sufficient fat content in order to have enough donor material to work with. Dr. Sayah will perform a physical evaluation during your private consultation in order to most accurately assess your candidacy. If you lack sufficient donor fat, Dr. Sayah will offer you alternative options for sculpting your body.
What procedures can ideally
be combined with fat grafting?
Body implants can be performed to go above and beyond results achievable with fat grafting alone. If you simply don't have enough fat to spare at other areas or desire larger biceps, pects or even calves than can be achieved with fat injection, implants may be options for you to consider.
How much does fat
grafting for men usually cost?
Because the fat transfer procedure is highly customized and will involve different areas of the body for each client, it is hard to give even a general quote over the internet. The treatment typically ranges anywhere from $5,000 to $10,000. Dr. Sayah will perform a detailed physical exam during your consultation and will be able to offer you a personalized quote at that time.
Why is Dr. Sayah the right choice
for my fat grafting procedure?
In addition to his skill as a meticulously detailed board-certified plastic surgeon, Dr. Sayah has a background in oil painting and sculpture, and has honed his artistry and passion for beauty to an elite level of execution. His results are balanced and harmonious, and truly customized to the client's unique anatomical proportions. In addition, your outcome will always appear organic, seamlessly blended with your existing structures.
Dr. Sayah is a graduate of UCLA Medical School followed by residencies in general surgery at NYU and plastic & reconstructive surgery at UCLA. He went on to complete an elite fellowship in the demanding field of endoscopic plastic surgery enabling him to perform plastic surgery through minimal hidden scars.
We look forward to meeting you at our office to discuss your areas of concern and the artful way to address them.